MLM SHORT VIDEO SUMMARY
VOLUME 1 NUMBER 8
From your friend in network marketing: Tips for home business entrepreneurs for the week of July 12, 2015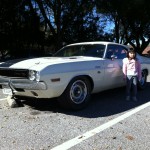 Unscripted, off the cuff, and free, here is a list of Network Marketing Minutes I have published in the last week on my "Challen Yee" You-Tube Channel. They cover a variety of short subjects for people in the Network Marketing or MLM space or those considering it.
V1.36 How to Deal with Friendly Subterfuge (censored)
V1.39 $$ Cold Market Tips in 3 minutes
V1.40 $$ Cold Market in 3 minutes part 2
If you want the realtime MLM video update, go and subscribe to my You-Tube Channel at "Challen Yee"
If you got some value or you just like seeing me wing-it on these videos, please LIKE  SHARE and COMMENT
I'll see you… on the next page
…
Avoid getting discouraged, sign in for instant access to my Report on 9 Rules for screening out a toxic MLM team.
******
All photos included in this article may be subject to copyright
Copyright © 2015 ChallenYee.com. TheDodgeKid.com BestBuckBuck.com  All Rights Reserved.