WHAT'S THE CUBICLE CONFINING YOUR LIFE?
If you are like me, you've had a deep sense that there is a life of greater abundance out there that has eluded you for many years.
You're working in a decent job, it pays your bills, you are a professional, but you know you are only using a mild fraction of your mental and emotional capacity. The work that you do for over 40 hours per week only brings you a mediocre sense of satisfaction. And even though you are only using a mere part of your capacity of a human being, the part that is being used may be grinding you into the ground.
Whether your objective is to spend more time with your family or to bring about some serious change in a part of the world that only you can reach out to, you are about ready to find out what is behind the ceiling that has kept you from reaching higher and getting more out of your life's work.
Life is too short! Even at its longest, we are about a short dance in the sun.
You don't want just a job, you want a way to express your inner self to manifest outer greatness. You want something that gives you that extra spark in the morning knowing that all of your effort will not be wasted, not subject to the whims of an untouchable corporate entity.
Keep in mind my favorite mentor's advice,
"It is hard to keep that which has not been obtained by personal development."
This is a critical aspect of change that once strongly established will propel you higher, with better aim, and greater discipline to meet and exceed your goals.
Are you ready to get onboard the upward path?
In my blog I will take my experiences from life, work and studies, and apply personal development principles to them for your benefit. In further establishing or reinforcing your fundamentals, you will find a sturdier launch pad for whatever professional or entrepreneurial direction you may find yourself going.
Some of the directions I take may surprise you, but isn't that the way life is? I believe every life situation and relationship can have big meanings, and I hope you will get the benefit of this new journey.
Well, that's my hope, so I'll be seeing you… on the next page.
Oh, and by the way, sign up for your free report on theMaster Key to unlock your life of Abundance. It is FREE and it is IMPORTANT for your success.  
Go now to the the sign up form on the RIGHT >>>>
And if you are turned on by something you've read, please leave a comment below.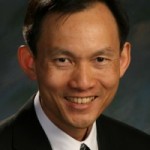 You can contact me at challenyee@challenyee.com