.
FREEDOM is our MISSION
At Team Better Living, our mission is to actualize the potential of network marketing by using effective and simple techniques. We believe the greatest satisfaction in life is obtained by helping others solve problems and attain desires. Is it time for you to discover the realities of what has been called "one of the best kept secrets in any industry"?
Is this a fit for you?
.
Benefits along this Pathway

You can set your own goals, learn new skills, and receive guidance along the way.
And we can show you a way you can do things that closely follows your current or desired lifestyle. Sound cool?
–
Some of the important benefits which make this opportunity worth your consideration:

1- Low financial cost  and minimal risk.
2- Can be done part-time basis, anytime.
3- Build it from anywhere, any office, any city.
4- Save money through tax benefits and affiliate companies.
5- Work for yourself, but not by yourself. You'll have a huge support network to support your business and team members who will encourage you.
6- Build extra monthly income and qualify for many incentives (like company sponsored travel and vacations) and cash bonuses.
7- Earn while you learn
8- Develop a residual income, that is, income that continues to come to you (and continues to your family beneficiaries) after you build a successful organization
Why join our team?

We chose a company that has proven staying power, solid industry leadership and broad range of quality products. In fact, this company is #1 in its industry and all other companies are doing their best just to chase its dust cloud. It's the Leader.

In order to best insure the long term success of our team's mission, being affiliated with this awesome company holds the best rewards, and is simply an amazing opportunity overlooked by many people.
And if you're not ready to be your own boss, then you can enjoy the products!
We are different. We believe in helping people like yourself solve problems and we want to make it as satisfying and enjoyable as possible because life is not only the attaining of goals, it's the process of getting there!
Will You Take Part?
We are here to help.
-If you have questions, please get back in touch soon with the person who invited you and explore if this is opportunity is a fit for you. Please click here for the accompanying video.
To Your Abundance,
Leona Lee and Challen Yee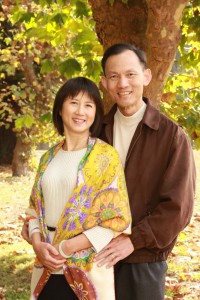 Co-founders
Team Better Living