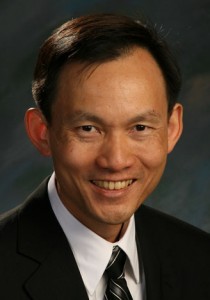 Challen Yee
Challen has been blogging since 2013 with his original focus being on on personal development.
Being a former sonar technician aboard USS Bremerton SSN698 (1983-1986) his recent focus on this website is to support veterans activities related to the Bremerton which is currently the longest serving active duty submarine in the US Fleet. His support is currently involvement in the promotion of crewmember reunions, connecting together old shipmates, and planning for future Bremerton memorials.
In his last Monday thru Friday video blog (which is currently suspended) "Fatherhood in a Technological World", he is supporting his belief that parenting is a critical issue affecting our culture and society.
A father and husband's life is full of responsibility, challenges, ups, downs, and leadership opportunity. It's full of the meaning of life. It's where love meets for better or for worse. It's perhaps the hardest job you are not intended to walk away from and that's saying a lot in today's world.
His "Network Marketing Minute" video blog series explains the basics of how to run a home business, including advice on sales, marketing, prospecting, interpersonal communication and how to avoid getting ripped off.
Challen is married to his beautiful wife Leona and has 2 children. He currently lives in Menlo Park, California.
Blogsites:
challenyee.com (personal development)
bestbuckbuck.com (health and detoxification)
thedodgekid.com (classic cars)
Contact me:      email: challenyee@challenyee.com