Transformational Leadership Aboard a U.S. Navy Attack Submarine
I discovered a superb short story by Ron LaSalvia, Captain, U.S. Navy (ret), former Commanding Officer of the USS Montpelier (SSN 765), where he served from 1999 through 2001. HIs article is titled, "Taking Command: The Crew Is Only as Good as the Captain"  in which he writes about the major challenges he faced when taking over the esteemed leadership role of a submarine skipper.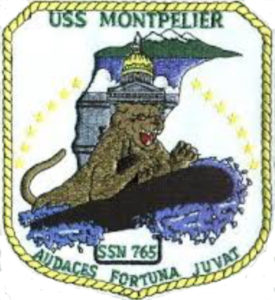 To read Ron's short story on Leadership, CLICK HERE
Some of the greatest stories in literature are about captains of warships. It is through the struggles and successes of this lofty individual that we get a sense of all the intimate challenges of preparing a ship for the lethal necessities of war. The heroes are often leaders who earn the respect of their crews in the process of forging them into a vital fighting force.
The responsibility of becoming a commander of a U.S. Navy submarine, is a privilege few officers achieve, the rigorous process takes at least 20 years of service. Of the individuals who are awarded a command, some embody exceptional vision, skills, and character that are transformational and as a result their crews and ships become cut above a field of the competition in an elite field.
To read Ron's short story on Leadership, CLICK HERE
Ron LaSalvia, served onboard USS Bremerton (SSN 698) from 1982-1985 where he began learning the ropes of being a submarine officer.
Click on the link below or photo of the young Ensign LaSalvia to go to Captain LaSalvia's article.
"Taking Command: The Crew Is Only as Good as the Captain"
Click on the links above to go to the article!
*****
USS Bremerton SSN 698 News
LOOKING FORWARD
USS Bremerton SSN 698, the longest serving commissioned submarine in the United States Navy, is home ported in Pearl Harbor, Hawaii, and is tentatively scheduled for decommissioning in 2019 or beyond.
SAVE THE 698
Join the Movement! Are you passionate about preserving the USS Bremerton in any way shape or form after her decommissioning for the benefit of the public and of naval history? You are invited to a new closed group forum on Facebook "SaveThe698" to be involved in public discussion related to Saving 698. You can see the group site by clicking HERE.