MLM SHORT VIDEO SUMMARY
VOLUME 1 NUMBER 16 (#76-80)
From your friend in network marketing: Tips for home business entrepreneurs for the week of September 6, 2015.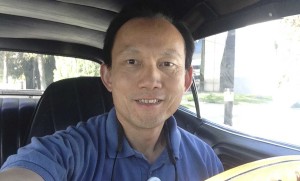 Unscripted, off the cuff, and free, here is a list of Network Marketing Minutes I have published in the last week on my "Challen Yee" You-Tube Channel. They cover a variety of short subjects for people in the Network Marketing or MLM space or those considering it.
Here you get an idea how there can be variations in trying to shoot one video idea. In V1.76 I am trying to shoot the video while I am driving and I'm a bit distracted because I usually do not shoot videos while driving my manual transmissioned muscle car. Anyway, see if you can get some value as each video gathers a few different ideas to boost your warm market prospecting.
V1.76 Warm list growth & video takes(1)
V1.76B Grow your warm list (video take2)
V1.76C Grow your warm list (video take3)
V1.77 More on the likeability of MLM
V1.80 The crutch of perfection
If you want the realtime MLM video update, go and subscribe to my You-Tube Channel at "Challen Yee"
If you got some value or you just like seeing me wing-it on these videos, please LIKE  SHARE and COMMENT
VIDEO: What to learn more about my history? Then check out:  A little history about myself
I'll see you… on the next page
…
Avoid getting discouraged, sign in for instant access to my Report on 9 Rules for screening out a toxic MLM team.
******
All photos included in this article may be subject to copyright
Copyright © 2015 ChallenYee.com. TheDodgeKid.com BestBuckBuck.com  All Rights Reserved.